Build A Watch
Did you know that you can personalize your Infantry watches in a variety of ways? We recommend the high-quality tool sets offered by Infantry. Infantry's complete tool set includes everything you'll need to build your own watch.
Revolution Series
Trust and used by true pilot. An important milestone that completely revolutionized our workmanship, bringing personalized watch solution for every life explorer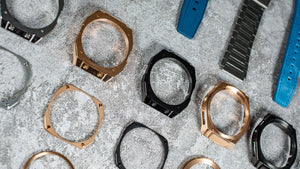 Not Just Any Timepiece
It's more than just a watch; it's a conversation starter. Each timepiece is unique, just like you. Check out the unique structure of our timepieces!
Discover Premium Men's Watches
Infantry Revolution Series
From Cockpit To Wrist. Display Of Exquisite Details.
Add More Colors To Your Watch