THE AWAKENING HAS BEGUN
INFANTRY signifies your state of mind and lifestyle.
An emerging watch brand founded by a Hong Kong - Canadian rising designer. Inspired by tough military style, the wristwatch signifies fearless fighting spirit and overcoming of every single extreme circumstance to achieve the ultimate goal, live every moment to its fullest.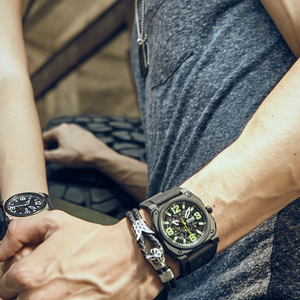 Each wristwatch model is a masterpiece of boldness and innovation, fundamentally combining with high-end durable material, epitomizing the perfect match of traditional watch-making technique and advanced technology. The timepiece showcases the sophisticated style and phenomenal performance. It will be your best partner of all time in the dynamic city of your simple daily life or challenging outdoor adventure.
DESIGN CONCEPT
The INFANTRY designs concept demonstrated innovative ideas that are projected into the timepieces, from its appearance, to the materials and functions detail which were 100% original with it's inhouse development team.
Founder and CEO of Infantry Watch
Get to know more about Jason Wai.
Jason was born in Hong Kong in 1985. He moved to Toronto, Canada with his family in 1998. He participated in the Royal Canadian Air Cadet during teenage to pursuit his interest about aviation and aircrafts.
Graduated from York University in 2008 Jason entered the work force andwas hired as a merchandiser by a watch company in Hong Kong. Jason had visited over 300 watch factories in China and had great knowledge of the watch making industries. He found that most factories had a very comprehensive assembly line but lack of product development abilities. He often suggests and exchange new design ideas with the factories.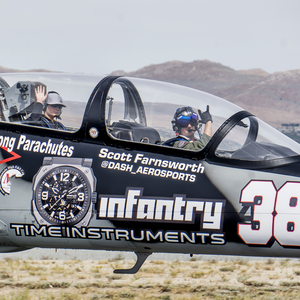 In 2011. Jason took his chance and built his own watch
brand called "INFANTRY".

The brand Infantry was inspired by his passion follow through his years in Air Cadet and he wants to express his interests of military history and air crafts into timepieces. Infantry had set its main design theme into aviation watch.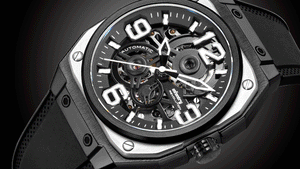 During early years Infantry had huge success over D2C ecommerce platform offering quartz watches with aviation inspired designs at compatible price. In 2019 Infantry released the INFANTRY REVOLUTION series by enhancing its product line from quartz to automatic watches and took the brand to next level.

Infantry currently has distribution channels in over 40 countries and had sold over one million pieces of watches across the globe with countless happy customers.